Watch this space for news, views, re-views and a rambling muse.
Yes rambling soon, including tour diaries, Ice Cube Chronicles, and occasionally something relevant to the real world.
Introduction
The Hollow Tree... soon
Jay Knutson
So we've been writing, and playing when and where we could this past summer, and, assembled a group of new tunes that we're really excited about getting out to you.
The multi dimensional concept of the Hollow Tree has created a thread of continuity and laid the foundation for the theme of our new record.
The songs reflect a period of change, of growth, a reflection of our past and a realization of the times in which we now live.
We'll be in touch very soon, with both a new video, and a way for you to get involved inside "The Hollow Tree"
Stay tuned. ❤️ Cheers, Early Spirit
C'mon, Cheat The Tide
Jay Knutson
What a lovely west coast way to ease through the door of "live" shows again.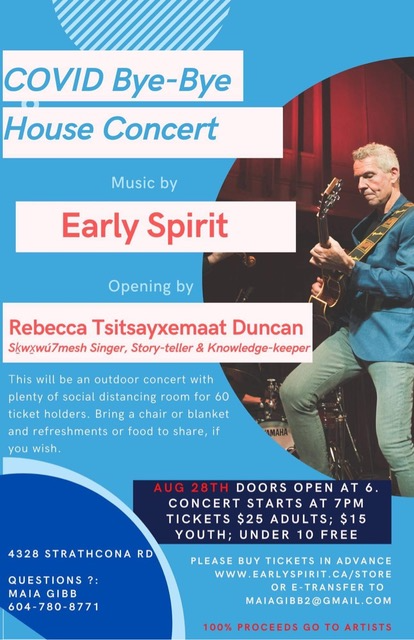 Thank you coasters for coming out and renewing acquaintances.
Both Gibsons and Sechelt were stellar shows.
Our new home away from home.
New shows coming up in Chilliwack,
The TractorGrease Cafe
and North Shore. Watch this space.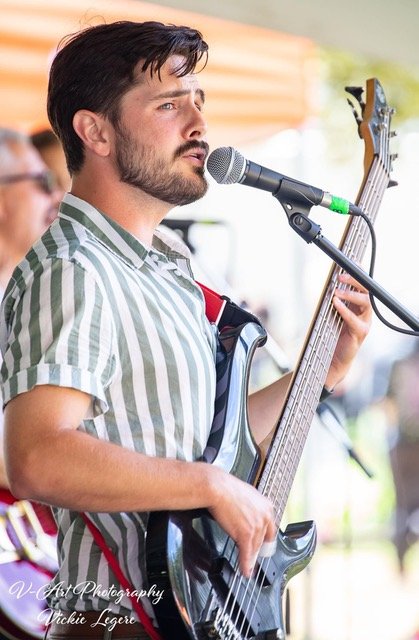 Open up and say AH, that's more like it!
Jay Knutson
It felt so good to look out into real live people's eyes, to see smiles not hidden, to have folks up and dancing. There's was a collective rust shed from Festival gathering. A joyous relief, and a recognition that we won't take that experience for granted again.
16 months of dust blown out the open door and back onto the long and dusty we are.
A big shout out to Trigger and Steve at The Off The Rail Brewery, for hosting our street "Pop up" show in Vancouver the day before the official opening at The Harrison Festival of the Arts! Thanks to Andy and crew and all of you who made it out to the Festival. A beautiful day it was in a lovely setting.
Can't wait to do it all again this weekend on The Sunshine Coast, July25 afternoon in Sechelt at The Summer Concert Series, and that evening in Gibsons.So hoist up the main sails and set the charts to the coast.
Stay well, happy and healthy and mind the smoke. Cheers
For info and tickets to Gibsons Saturday eve show go to
www.EarlySpirit.ca/store
https://www.facebook.com/events/517667212980750/
What a week since the last post.
We've hit the ground running. Our little B.C. village of Lytton has burnt to the ground, our hearts are with the residents.
It's going to be another summer of unprecedented circumstances.
Hold our collective heads high and move forward, better days are indeed on the horizon.
So nice to be back with you in the Canoe.
So first question often asked is why CanoeSongs?
Clearly I'm not a big small boat sailing enthusiast. And I don't believe I have ever written a tune about a canoe.
The reason is this;
My last name is of Norwegian decent, I am 1/2 Norse and 1/2 English, Irish. But the name that remained on surface was Knutson.
It is pronounced (hard "K") Kah-noot-son. Like son of Knut, the Norse king of legend and myth. (And yes, I can command the seas to recede when necessary..)
That said I lived for about 10 years in Quebec where my name was unpronounceable. I got a heating bill once addressed to me Kent J Newsome.
So when introductions on stage would leave the poor MC gobsmacked, I used to explain, "Listen just think of the little boat 'The canoe', then add on "the sun"), and that's as close to it as I could hope for. It worked most of the time. and CanoeSon songs was born.
All very clever except no-one remembers or correlates the title to me.
So it's become an umbrella for projects, videos, recordings and long winded narratives.
Also under this umbrella, is The Swamp Devils and The Last Family, and probably a few more to come down the line including a link to my good friend "NetDud" and his on line adventures of "EvilDud", a graphic novel. https://evildud.com , please do check it out.
One last note for today, and that's the "Listen" button is for now, videos, and "Discography" contains songs from most all of my albums.
I'll get the various tour diaries up soon, including "The Ice Cube Chronicles" Season 1 and 2.
Hope it all works for you, and in this particular case feel free to tip the canoe, Or at least say hello now and again. Welcome aboard.